The only thing hotter than the Florida weather may be the state's real estate market. And for good reason.
A perfect blend of high-net-worth residents, baby boomers, retirees, snowbirds, job seekers, tourists, and foreign investors not only makes Florida one of the smartest places to settle down, but one of the best states to start investing in real estate.
Florida is an international tourist destination with year-round sunshine, some of the best beaches in the world, a growing population, a diverse and dynamic economy, dozens of global business headquarters, plus favorable laws and leadership that are both pro-business and pro-development.
Florida cities like Miami, Ft. Lauderdale, Palm Beach, Orlando, Tampa, and Jacksonville are considered some of the best cities in the country for real estate investment or buying a rental property, but there are considerable opportunities to be had all across the "Sunshine State."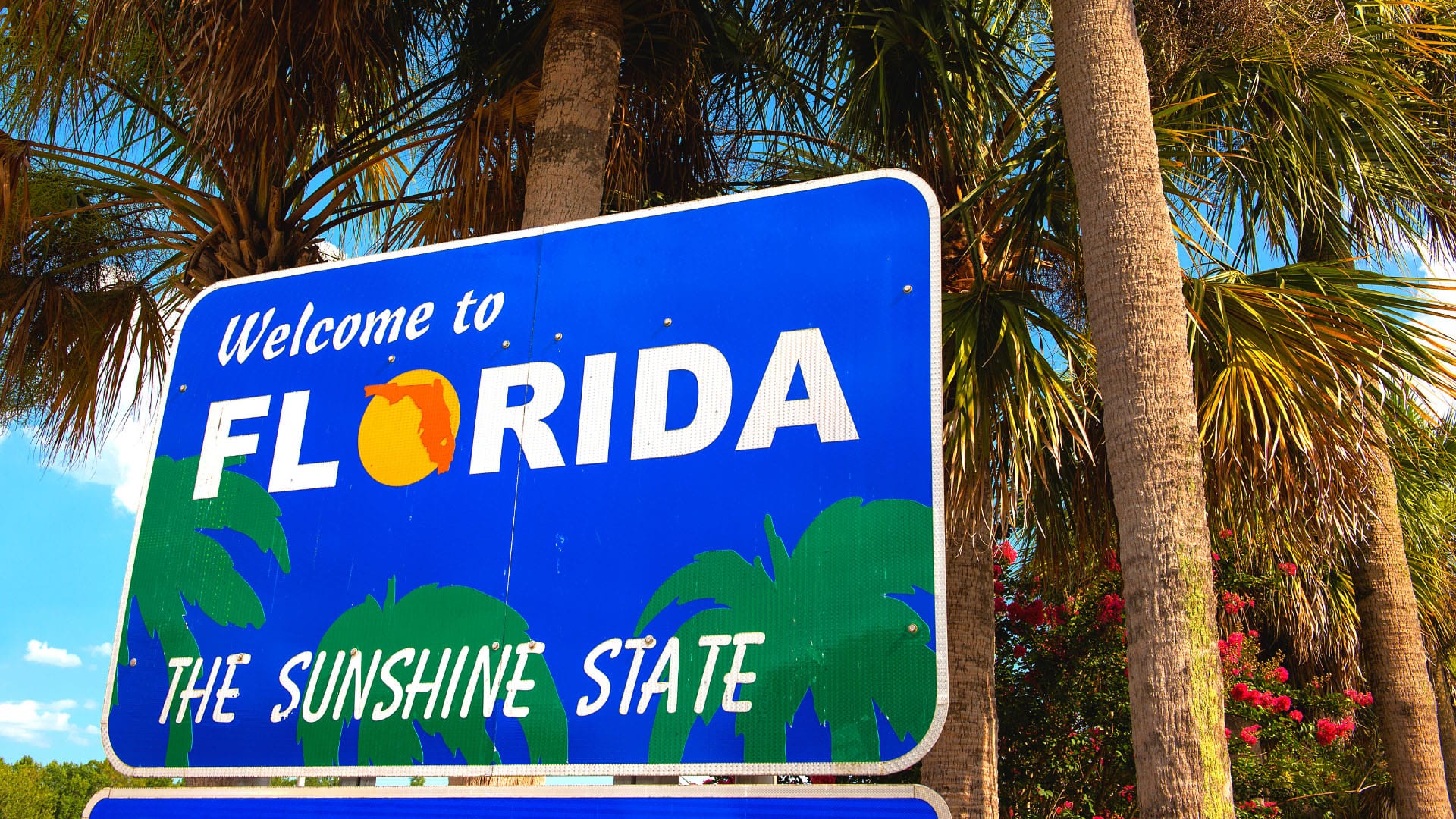 The following are just a few of the things that make Florida one of the best regions of the country for savvy real estate investors looking for significant returns on income-producing properties and smart investment opportunities.
Favorable tax laws
Florida is one of just seven states without personal income tax and has received numerous top rankings for its business-friendly climate: #2 best state for business, #3 corporate tax environment, #4 lowest private sector unionization rate, and is among the top five states with the most favorable tax laws, in general.
There are also various incentives to doing business in Florida such as federal, state and local housing programs put in place to help buyers and investors achieve their real estate goals. And since the overall income tax is lower in Florida, as a real estate investor, you're able to reap benefits from these favorable tax laws.
The Florida lifestyle, low cost of living, low property taxes and insurance, lack of a state income tax, and excellent health care are attracting new technology and "Silicon Valley" talent to the state. These favorable tax laws and booming Florida housing market – mixed with an even more favorable climate – are just some of the reasons investing in Florida real estate makes so much sense.
Quality of life
The Florida-lifestyle is idyllic, offering an almost vacation-like work-life balance with great job opportunities and near-perfect weather, international culture, and incredible recreation.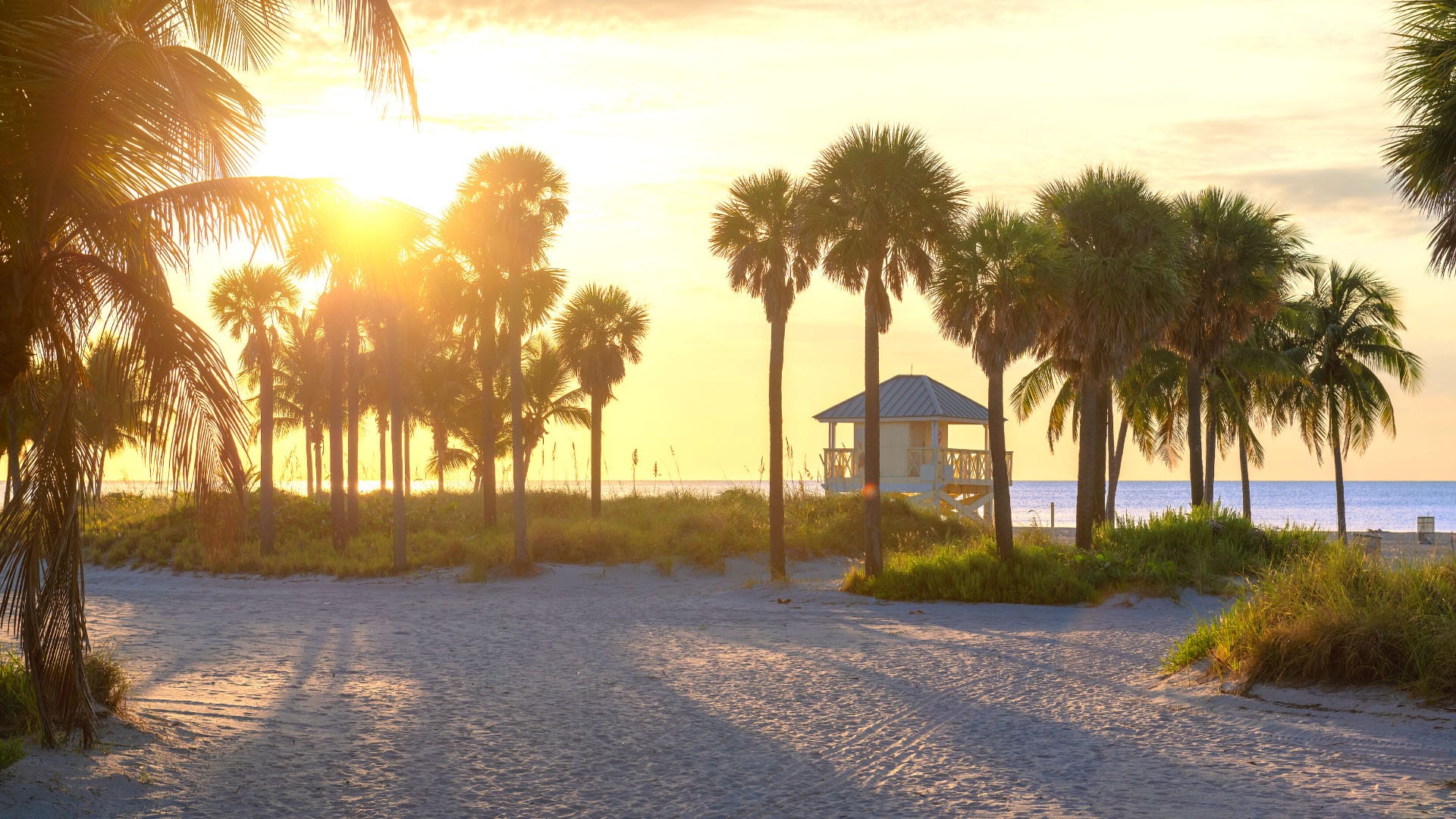 There are countless reasons why people choose to live and work in Florida, namely the ideal climate and close proximity to the Caribbean, Central & South America, the more than 1,300 golf courses, hundreds of miles of white sand beaches, countless outdoor recreation activities, world-class theme parks, international shopping venues, and plenty of sporting events.
Strong job market
One of the many reasons that Florida makes sense for real estate investment and is attractive to nationally recognized technology and financial companies looking to relocate, is that the state is an ideal business location with a great quality of life and a strong economic outlook, according to experts.
Florida is home to 19 Fortune 500 companies and the proactive, business-friendly government in Florida does a great job attracting both local and international prospects and creating new high-wage jobs for workers who can compete on a global scale. In today's "remote work" environment, the trends suggest that companies and their employees are finally realizing that moving to Florida means they don't have to live in cold weather, compete for the same talent in their cities, or deal with the challenging business climates in states like California or New York.
According to Forbes, job growth in Florida increased by almost 3% last year and Florida ranks as the fifth-best state for doing business. Job growth is spread evenly throughout the state with all metro areas adding new jobs in nearly all of the major employment sectors.
Modern infrastructure and major institutions
Florida's modern infrastructure is ranked #2 in the U.S. with four major airports, 15 deepwater seaports, two spaceports, more than 12,000 miles of highways and nearly 3,000 miles of freight rail track routes.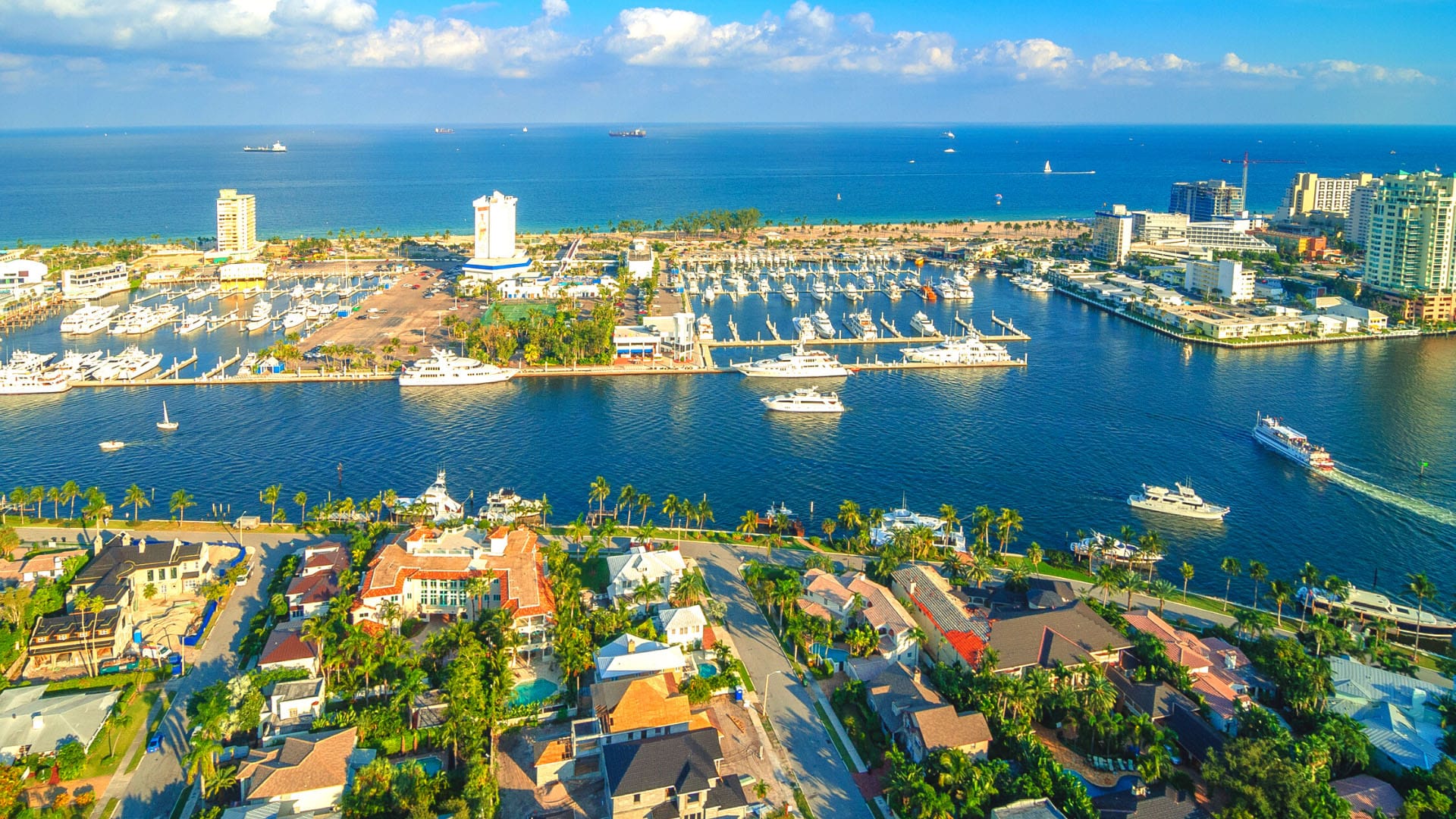 In addition, higher learning is a huge attraction in Florida with approximately 160 colleges and universities throughout the state including University of Central Florida, Florida International University, University of Florida, University of Miami, and Florida State University.
Florida is committed to education, with all Florida residents living within 50 miles of a community or state college or university. Not to mention that 40% of Florida residents are college educated themselves.
A growing population
The population of Florida is expected to grow by an average of 906 new residents per day between now and 2024. Florida's population is expected to grow by more than 700,000 residents over the next two years alone, making the state one of the most lucrative for real estate investors looking for construction projects or income-producing properties.
Beyond the businesses that are moving their operations to Florida thanks to the favorable taxes and fantastic weather, the state continues to be attractive to foreign nationals and international investors worldwide, especially those from the Carribean, Central America, and South America including Mexico, Venezuela, Brazil, Columbia, Argentina and more.
In fact, the Florida Chamber of Commerce reports that by 2030 Florida's population could reach nearly 26 million residents, more than the current population of Australia, with the fastest growing counties over the next ten years expected to be Miami-Dade, Broward, Hillsborough, Orange, and Palm Beach.
Strong renters' market
Although the demand for real estate in Florida is red hot, the good news for real estate investors is that the number of residential and commercial listings for sale is also on the rise.
Rents in Florida are 8.5% higher than the U.S. average, and more than 18% higher than average rents in the USA when measured by rent per square foot. According to real estate investment experts, the rental market in Florida will see the demand for affordable housing continue to grow thanks to a job market that grew by over 2.7% last year alone and as remote work influences where people can live. Not to mention the high percentage of retired renters on fixed incomes that serve as great tenants.
Florida's strong rental market makes the state ideal for real estate investors looking for a return on new construction, income-generating properties, retail or office space, "fix and flip" projects, and more. In some areas of South Florida it's even more pronounced, with the highest rents found in Southwest Ranches, Key Biscayne, Parkland, and Surfside.
Whether you are investing in a commercial property, a construction project, a vacation home, a rental unit, or some other income-producing real estate, you will find that there are numerous benefits that come along with investing in Florida real estate and even more when you choose the right alternative lender to help finance your next project.
Why choose Community Capital if you're investing in Florida?
Community Capital is based in South Florida, we are industry experts with 120 years of combined experience, we are well-capitalized and connected, and we know the local real estate market better than anyone. We are Florida's premier provider of private real estate loans and have funded millions of dollars in successful real estate projects throughout the state of Florida and have a proven track-record of success.
Hard money loans from Community Capital Holdings are a great option for serious investors, foreign national borrowers, and savvy high-net-worth individuals looking to receive quick funding on real estate properties and projects throughout the state of Florida.
Our quick decisions, local connections, and asset based loans allow qualified real estate investors in Florida to get the financing needed in order to invest in non-homesteaded (rental and investment) property types such as:
Commercial properties
Office buildings
Retail properties
Single-Family and Multi-Family Homes (Investment only)
Townhouses and Condos
Apartment Complexes
Special-Use Properties
Warehouses and Industrial
Construction projects
Mixed-Use
Medical Office-Condo
To learn more about the state's strong real estate market or investing in real estate here in Florida, contact us via email or by calling (954) 947-1232.
Please note: All of the loans we fund are for non-owner occupied (rental and investment) properties. Homesteaded primary residences are not eligible.