we understand florida real estate investing
We do it all in-house and we've been doing this for decades. We're a direct lender that fully underwrites, funds and services its own loans. We're also relationship builders who will get to know you personally to make the lending process as simple, straightforward and seamless as possible.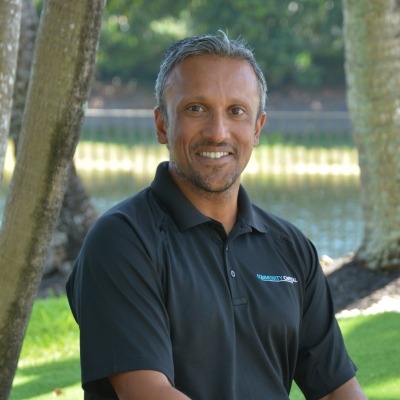 jay jacob
managing partner/ceo
Jay established Community Capital Holdings to focus on providing short-term alternative financing solutions secured by first mortgages on investment real estate, primarily in the South Florida market.
Before taking the entrepreneurial turn in his career, Jay most recently served as a Senior Vice President and Commercial Lending Executive at Stonegate Bank – with total assets of approximately $3 billion – overseeing the commercial real estate lending, corporate lending, private banking and commercial portfolio management groups within the bank's largest loan portfolio market in Broward County. Throughout his executive-level commercial lending career, Jay has managed a seasoned staff of lenders, portfolio managers, analysts and support staff and has overseen all lending aspects of the real estate market. From loan origination and long term portfolio management to expertise in all aspects of the lending process, Jay brings knowledge, networking, and over two decades of institutional banking experience to his leadership position at Community Capital Holdings.
He received both his undergraduate degree and MBA from the University of Florida and is also a graduate of the American Bankers Association Stonier National Graduate School of Banking at the University of Pennsylvania and has completed the Wharton Leadership Certificate at the University of Pennsylvania.
Jay is also actively involved with local leaders, industry innovators, major investors, and key individuals in various local organizations. Jay is a leader on the University of Florida's Bergstrom Center Advisory Board – a board of respected real estate industry professionals that works to advance the quality and visibility of the university's real estate degree program – and currently sits on the boards of Nova Southeastern University – Susie and Alan B. Levan Ambassadors Board, the Florida Community Health Network (Memorial Foundation) and Entrepreneurs' Organization – South Florida, and other philanthropic and professional associations.
Currently residing in Weston, FL with his wife and daughter, Jay's entire professional career has been focused on Florida's banking and lending industry. As such, he has earned the reputation of a proven and trusted investment partner with decades of experience, expert knowledge, and established relationships with key executives at multiple banks in this market.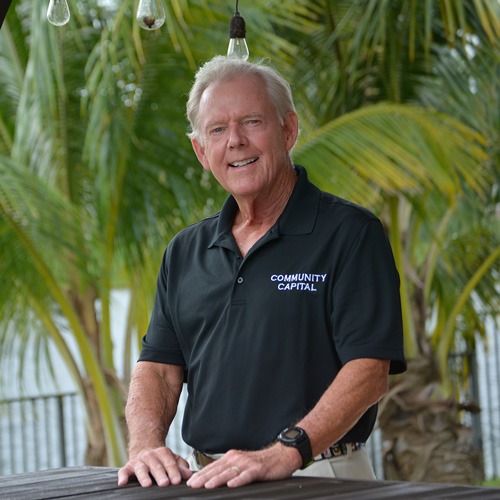 Bruce M. Keir
Partner Investor Relations
Bruce M. Keir is a principal at Community Capital Holdings, primarily focused on investor relations and approval of proposed credits. Prior to establishing Community Capital Holdings, Bruce founded and served on the Board of Directors of Community Bank of Broward.
He was President and CEO from January 2002 until its merger with Stonegate Bank in January 2015. He was appointed as a director of Stonegate Bank in January 2015 and served in that capacity until September 2017 when Stonegate Bank was sold.
Prior to these roles, Mr. Keir was with banking organizations beginning with Barnett Bank in 1977. During his numerous years with Barnett, he became the youngest President and Chief Executive Officer in the Barnett system in 1984. He is a graduate of Rollins College, with a B.A. degree in economics in 1975 and an M.B.A. in business from Crummer School of Business at Rollins. He also graduated from the School of Banking of the South, a three-year banking program located at Louisiana State University.
Bruce has been involved in numerous charitable organizations during his career, including Rotary Club of Weston (past-President), American Diabetes Association, United Way (Tocqueville Society) Boys & Girls Clubs and Prestige Club. Aside from work, Bruce loves to stay active and continues to be an avid tennis player and golfer, playing both several times a week.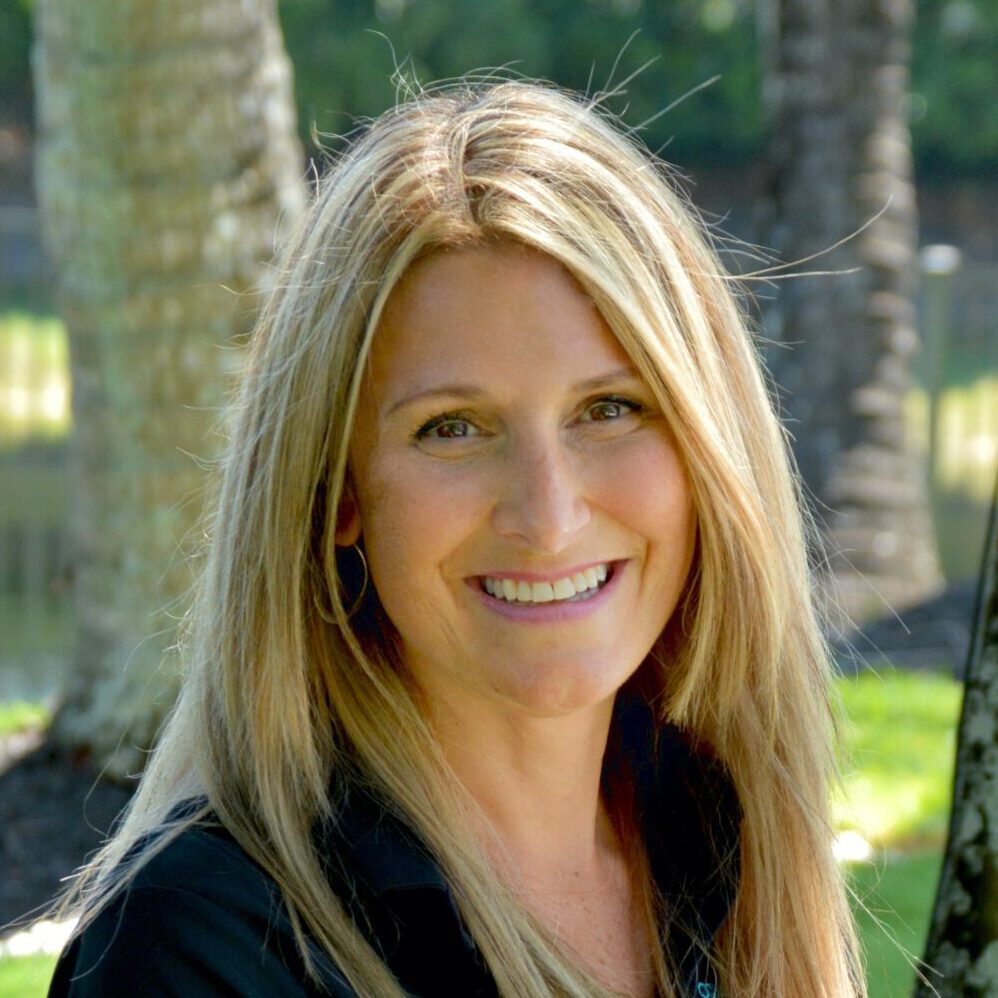 Nicole Buth
Director of Operations
Nicole has over 20 years of experience in the banking industry and has worked directly with Jay Jacob for the past 15 years. Her knowledge, expertise and energy guarantee all aspects of Community Capital Holdings Corp. run efficiently.
Nicole started her banking career in 1999 for Union Bank where she worked in the operations department. In 2005, after the acquisition of Union Bank to Colonial Bank she was transferred over to the lending department where she ended up working directly for Mr. Jacob. After 12 years in the banking industry, Nicole left to continue working with Mr. Jacob to assist in his new company, Community Capital Holdings Corp.
Nicole is a crucial member of the team. In addition to fostering our community relations and local marketing efforts, she has also implemented numerous procedures that ensure timely service. She is a part of the loan process from beginning to end. She ensures that funds are disbursed as needed and that there is open client communication.
She provides unmatched service and always goes above-and-beyond to ensure that clients and investors are getting the attention they need and deserve.
Nicole grew up in Connecticut and moved to Florida in 1999. She has been married to her husband, Brandon, for 15 years and they have two beautiful boys who are in high school and middle school. Nicole is a huge animal advocate helping with local shelters in downtown Ft Lauderdale. In her spare time, she enjoys hanging out with her family and 2 dogs.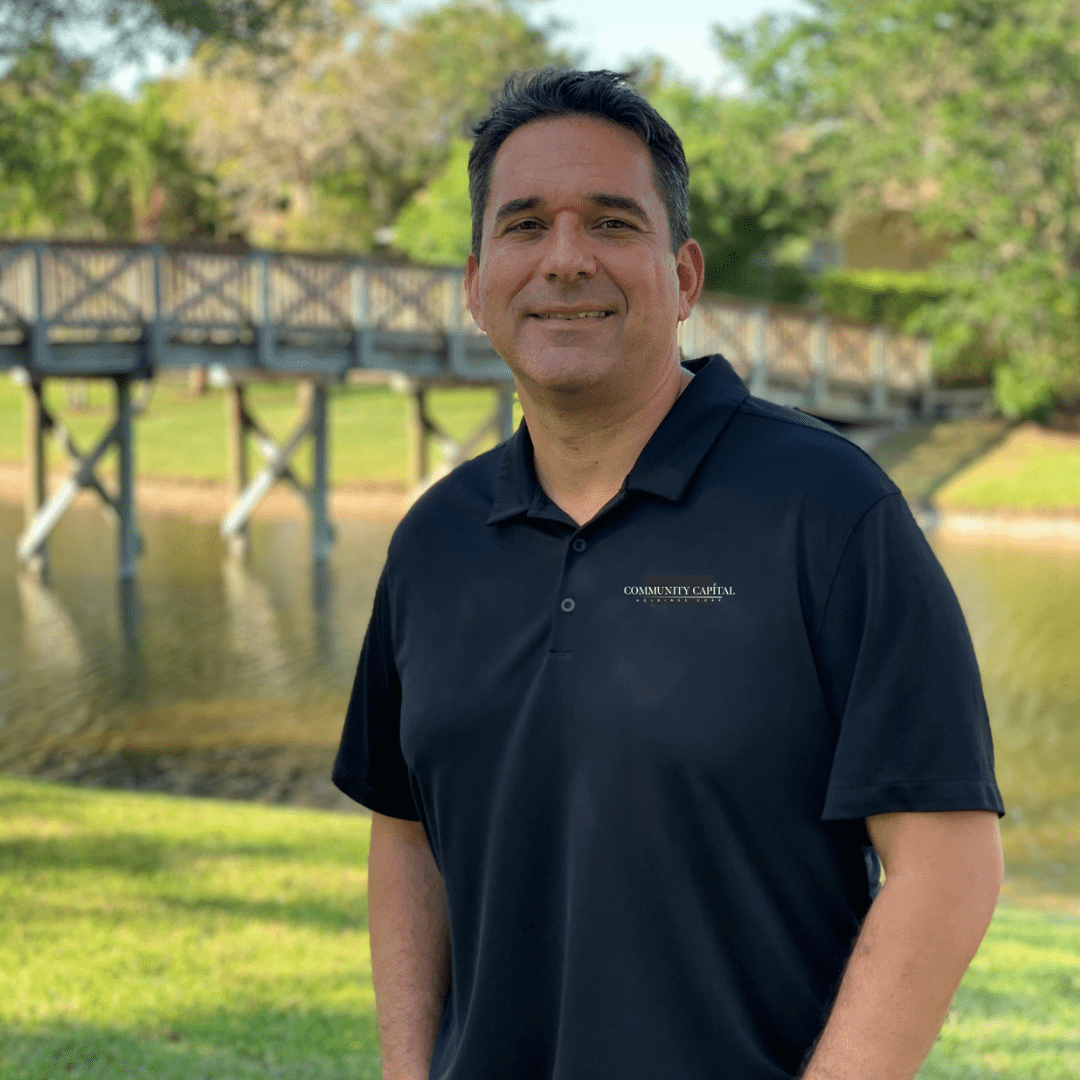 Eric Servaites
Chief Operating Officer
As Chief Operating Officer at Community Capital Holdings, Eric Servaites brings years of commercial lending experience, seasoned leadership, and industry acumen to this team, helping oversee day-to-day operations and the business development of new loan requests held on the company balance sheet.
Eric has been involved in the banking industry in South Florida for over 20 years and has played a key role in transitioning and transforming many local financial institutions during his tenure. Prior to joining Community Capital Holdings, Eric was the Executive Vice President, Broward Market Leader for Professional Bank where he was responsible for establishing an overall market strategy while also ensuring credit quality and managing the growth of the market.
Early in his career, Eric quickly rose through the ranks of South Florida's most prominent banks in a variety of key executive and leadership roles. In 2015 he was named Market President of Broward County for Stonegate Bank (now Centennial Bank) overseeing over $1.5 billion in diversified loan portfolios and was consistently rated among top 10% of commercial lenders during his tenure there.
A distinguished graduate of the University of Florida and a Honors graduate of the Florida School of Banking, Eric's real estate, banking and financial expertise is vast and he brings a great deal of knowledge to Community Capital Holdings. His focus is on the lending process, financial analysis and credit evaluation, helping develop and service a diverse portfolio of successful clients.
Eric has been involved in numerous charitable organizations during his career and enjoys giving back to the community whenever possible, including being on the Board of Directors and a former Chair for H.O.M.E.S., Inc. – a local non-profit whose mission is to provide quality community and economic development benefitting at-risk and disadvantaged lower income residents and neighborhoods in Broward County.
Eric is also an athlete and avid sports fan, and stays fit by running, exercising, and playing golf. Aside from work, he enjoys the beach, camping, traveling, and spending quality time with his beautiful wife and three incredible children whose activities keep him active and always on the go.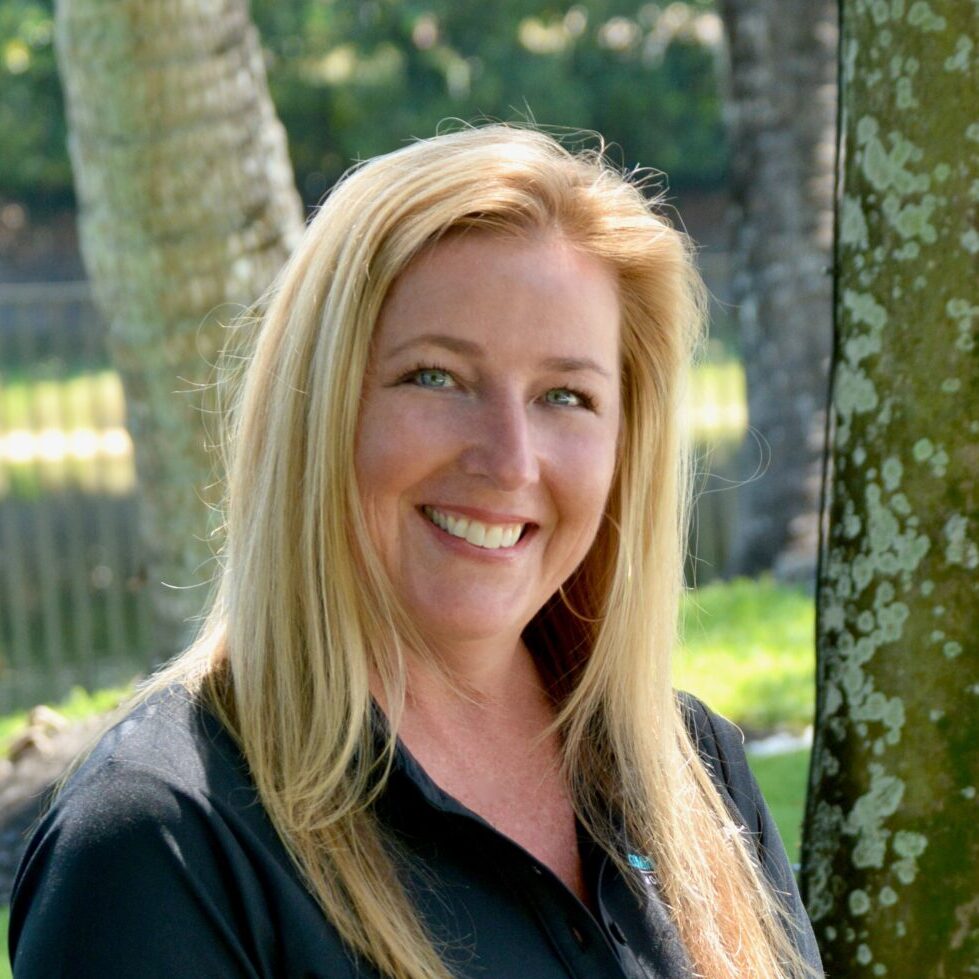 Shannon Korshoff
Controller
Shannon offers years of banking and accounting experience to Community Capital Holdings Corp. Starting her career at Great Western Bank in 1993, she quickly worked her way up to the role of Banking Center Operations Manager.
Shannon offers years of banking and accounting experience to Community Capital Holdings Corp. Starting her career at Great Western Bank in 1993, she quickly worked her way up to the role of Banking Center Operations Manager.
After the birth of her first child, Shannon took several years off to raise her children before returning to work at Community Bank of Broward in 2007. During her time there, Shannon was responsible for all of the accounts payable, as well as other accounting work.
In 2017, Shannon accepted an opportunity to work with a private lender, handling all of the accounting for the company, before ultimately joining the Community Capital Holdings team.
Shannon has been married to her husband Matt Korshoff for over 20 years and they have two beautiful children who are in high school and college. When Shannon is not working, she enjoys traveling, spending time with family and friends and volunteering for Feeding South Florida, an organization very close to her heart.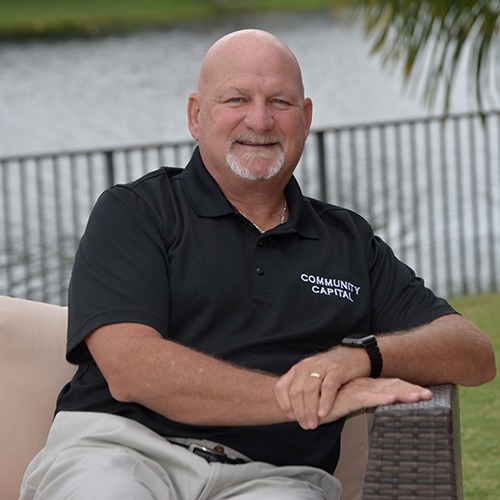 Steven Schultz
Executive Vice President
With a career in banking spanning more than 30 years and serving customers all across South Florida in a variety of capacities, Steven is one of the most experienced and knowledgeable financial minds in Florida.
After receiving his Bachelor of Science in Business Administration from the University of Florida in 1986, Steven served as a Vice President of Commercial Lending for several community banks and their successor banks for over two decades. He was part of the senior team who helped launch Community Bank of Broward, where he served as Senior Vice President, Commercial Real Estate Lending from 2002-2015.
He currently serves as the Executive Vice President for Community Capital Holdings. helping investors with their private equity lending needs and real estate bridge loans in South Florida and beyond. He is responsible for generating new loans and business development and is one of the brightest minds at Community Capital.
Steve has been married to Debbie Wasserman Schultz for more than 25 years and they have three children, two in college and one in high school. Steve is active in the community, serving on the Broward County Board of the American Cancer Society and was formerly on the Sustainability Commission for the City of Fort Lauderdale.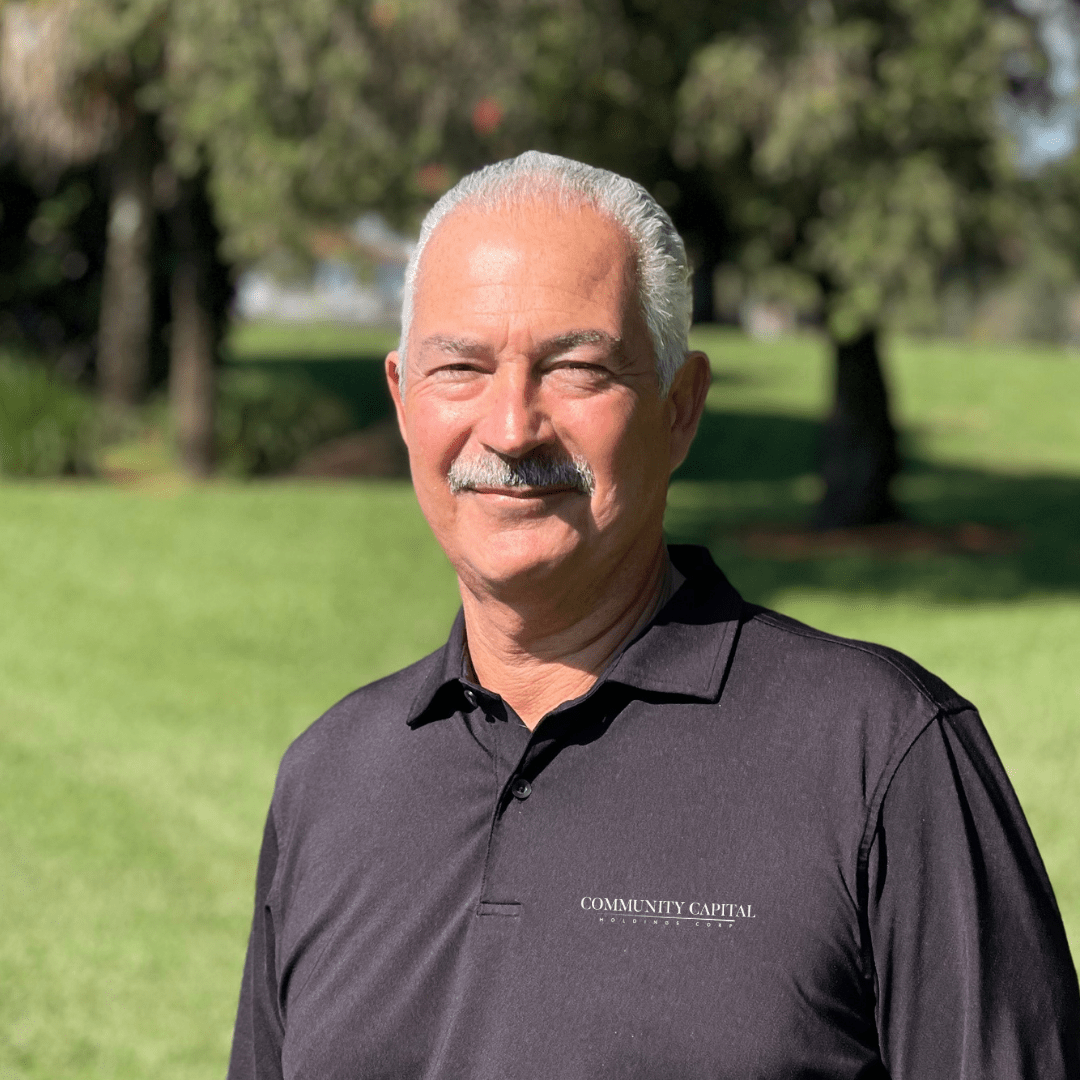 Joe LiVolsi
Senior Vice President - Regional Director Private Lending
As Senior Vice President – Regional Director Private Lending at Community Capital Holdings, Joe LiVolsi combines his experience working with high-net-worth individuals and their families along with his extensive background providing comprehensive wealth management strategies. 
This executive leadership role allows Joe to leverage his vast knowledge and valuable connections as a senior level banking and investment professional to help elevate and execute the next phase of growth at Community Capital Holdings.
Joe's distinguished and diverse banking career spans over 40 years and his expertise includes all facets of his client's needs, including financial planning, asset management, trust administration, risk management and wealth lending.
Prior to joining Community Capital Holdings, Joe worked with some of the financial industry's most prominent institutions. He began his career in retail consumer banking and soon moved into commercial lending before attaining his securities licenses and Certified Financial Planner TM designation.
Throughout his career he has been known for his stellar record and strong client relationship skills, having consistently been recognized as a top performer earning a variety of professional accreditations, awards, and accolades including The President's Award as a commercial lender and The Sterling Performance Club as a Regional Director of Wealth Management.
Community involvement has always been a big part of both Joe's professional and personal life as well, highlighted by his tenure as a founding member and past Chairman of the West Broward Estate Planning Council and as a former Chairman of the Board of Directors for the Broward Public Library Foundation. He also currently serves on the Planned Giving Committee of the Memorial Foundation and Joe DiMaggio Children's Hospital Foundation.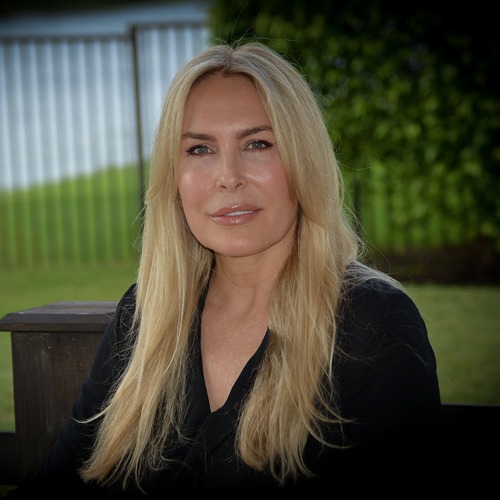 Rebecca A. Lozano
Business Developer
Rebecca is a successful, seasoned industry expert with 20+ years of investment banking experience and a depth and breadth of expertise as a sales, marketing and business development professional.
Starting her banking career in investments with Barnett Bank in 1997, Rebecca has always been a strategic thinker with a deep knowledge of banking and finance and a proven ability to drive business expansion and support corporate objectives within every organization she's been a part of, from traditional lenders to private firms to real estate companies and as an entrepreneur.
Rebecca's business acumen is unquestioned and her passion for this industry is unmatched. Throughout her stellar career she's been ambitious, aggressive and always focused on one thing – achieving results. Whether it's client-centric interactions, international business development or implementing successful sales and marketing strategies, Rebecca has been a top performer wherever she's been, building trusted relationships and driving profits for some of the biggest banks in South Florida like Stonegate Bank, BankUnited, SouthTrust and other traditional lending institutions.
In addition to a successful career and many industry accolades and affiliations including as a Board Member for many charities and causes and being a member of IIUSA – an organization focused on facilitating opportunities for qualified international investors to play an essential role in revitalizing towns, cities, and regions within the United States – Rebecca is the proud mother of two wonderful boys (an attorney, and an MBA student). When not working, she also enjoys living a wellness-focused lifestyle that includes hiking, outdoor adventure, gardening and international travel.
Community Capital Holdings is excited to have Rebecca here to amplify an already diverse and talented team. Her experience and expertise will help grow the business and brand, expand the Community Capital Holdings portfolio, and continue to foster relationships with clients and within the community.

atiba harris
Senior business development analyst
Bringing over a decade of extensive banking experience to Community Capital Holdings, Atiba currently serves as the Sr. Business Development Analyst. After earning his Bachelor's of Science in Management and Business Studies at The University of West Indies in 2009, Atiba went on to earn his Master's of Science in Project Management at Keller Graduate School of Management in Miramar, FL in 2012.
As Sr. Business Development Analyst, Atiba is responsible for building, fostering, and maintaining relationships with investors who are seeking funds for commercial real estate investments. He is an expert on the analysis and underwriting of commercial real estate loans, portfolio management, risk identification, and mitigation.
Having worked for Centennial Bank, Stonegate Bank, and Community Bank of Broward as an analyst, underwriter, and portfolio manager, Atiba is deeply knowledgeable about the ins and outs of business development. His expertise gives him an edge when helping new and existing clients with quickly and efficiently capitalizing on Florida's booming real estate market. 
Atiba is originally from Barbados and moved to Florida in 2011 before earning his graduate's degree. He is an active member of PMI (Project Management Institute) which provides continued resources and education, along with networking opportunities for those who are serious about their career in project management.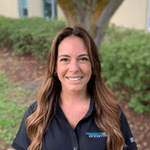 Solange Richter
Accounting and operational administrator
Showing meticulous attention to detail, deep industry knowledge, and exemplary management skills, Solange Richter joins Community Capital Holdings as their Accounting/Operational Administrator.
Solange brings years of experience to the new role and joins the team with management, payroll and human resources expertise at major companies, most recently working for TradeStation where she was responsible for conducting a series of internal audits for several departments including finance and accounting. She was also tasked with processing payroll for approximately 500+ employees and helped reconcile journal entries and manage employee and client relations.
As the Accounting/Operational Administrator for Community Capital Holdings, she works directly with both accounting and operations to guarantee that all administrative aspects of the company run smoothly. Her professional responsibilities ensure that our client experience is exceptional.
Born and raised in South Florida, Solange earned her Bachelor of Science in Marketing and Hospitality degree from Florida State University and then, deepening her skillset, she earned her Florida Real Estate License. Solange is also fluent in both English and Spanish and also comes from a very diverse family; her mother is Peruvian, and her father is Italian. When not working, Solange enjoys traveling and outdoor adventures including kayaking, hiking, and camping.
interested in a career in real estate?