Community Capital – Florida's premier provider of private real estate loans – has appointed banking industry executive Eric Servaites as its Chief Operating Officer.
Eric has been involved in traditional lending in South Florida for over 20 years and will be using his vast commercial banking, finance, and lending expertise to help optimize our already talented team at Community Capital by bringing his wealth of experience to the world of private real estate lending.
"Eric's professional experience, seasoned leadership, and client relationships in South Florida are unrivaled," says Jay Jacob, Community Capital Managing Partner & CEO. "He knows commercial banking better than most and we're excited to apply his knowledge to amplify our alternative lending model. We couldn't ask for a more perfect fit to help move our team forward."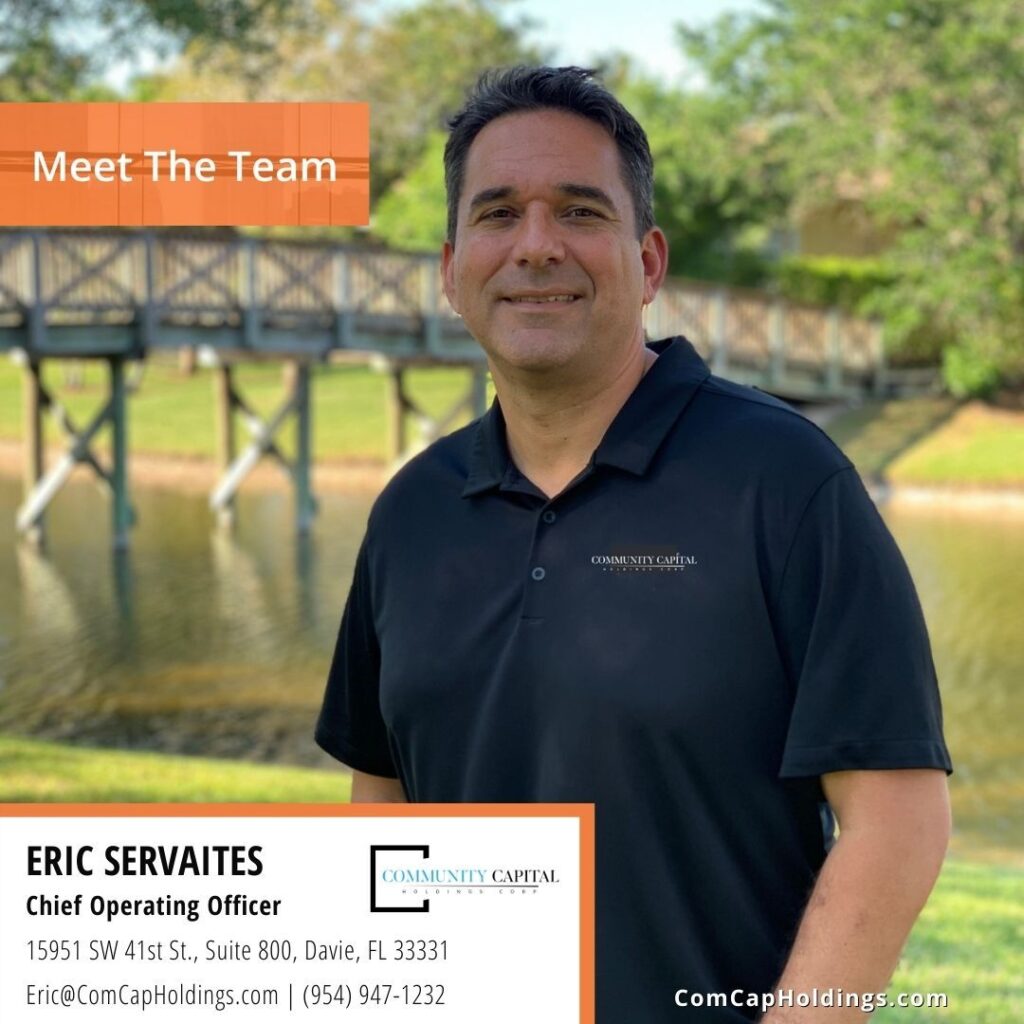 As a successful executive, lending strategist, and stand-out in the South Florida banking industry, Eric played a key role in transitioning and transforming many local financial institutions over the past two decades.
At Community Capital, he'll be mainly responsible for overseeing day-to-day operations, helping clients achieve their real estate investment goals, and attending to the business development of new loan requests.
"I'm delighted to join the team at Community Capital," Eric said in a company statement. "As a traditional lender, I have seen Community Capital deliver on dozens of successful projects that banks couldn't assist on." He adds, "Banks, brokers, and borrowers all love what Jay and his team have built – and they've been a fantastic local partner over the years – so it's exciting to now be a part of this company and their future."
"I am truly humbled and honored to bring my own expertise to this already talented team of alternative lenders."
Learn more about Eric Servaites and the team at Community Capital Holdings by CLICKING HERE or simply connect with Eric directly:
Email: [email protected]
Office: (954) 947-1232
Cell: (954) 599-1192