Though business migration to the "Sunshine State" has accelerated during the pandemic, businesses flocking to Florida was already a well-established trend pre-COVID and continues to be a strong indicator of the stability of the state's real estate investment.
Florida has a pro-business environment and doesn't have a personal income tax, two of the major motivators for this migration. Economic development boils down to leadership and laws, which is why businesses, executives, and talent from states like Connecticut, New Jersey, New York, and as far away as California are moving here in droves, as these states don't provide the same income-tax rates and incentives for its wealthiest residents.
Florida's sun, sea, and the state's "no lockdown" policies have allowed it to remain largely open during the pandemic compared to other states. The pro-business stance, plenty of natural resources and recreation space, progress in new infrastructure construction, and "paradise-like" weather year-round has led to people choosing to make Florida their primary residence for the pandemic.
Major companies have chosen to expand in or relocate to Florida because housing and living costs are lower – around 6% lower than the US average – and businesses see it as a desirable destination that will attract skilled workers and their families.
With this relocation comes rising housing prices – increases of around 10% over the past year – and has resulted in a "very attractive" real-estate investment market compared to some other major markets in the US.
From construction companies to financial and technology firms, some of the brands and businesses that have invested in Florida's infrastructure boom and are either relocating here or who have recently expanded its operations in Florida include:
Brightline, a rail system with investments from Richard Branson's Virgin, which connects Miami to West Palm Beach, with expansion plans for Orlando and Tampa.
Founded by Elon Musk, The Boring Company (which is building a tunnel in Las Vegas) is in early talks to possibly build a one- to two-mile tunnel to tackle congestion in South Florida.
Orlando's claim as the "tomorrowland of transportation" is evidenced as they become a hub for one of the world's first jet-powered flying taxis, built by German startup Lilium.
Expansions by financial behemoths like Blackstone, Goldman Sachs, and others are looking for historically large footprints and competitive lease terms in order to expand in-house technology capabilities, hire thousands of new employees, and spur their long-term growth here in Florida.
Since last year, billionaires leading hedge funds, fintechs, and large firms have been buying up multi-million dollar waterfront mansions in Palm Beach, Miami Beach, and throughout South Florida including technology executives Thiel and Rabois, Shutterstock founder and Executive Chairman Jonathan Oringer, Blumberg Capital founder David Blumberg, Shervin Pishevar of Hyperloop One, Harry Hurst of Pipe, Alex Taub of Upstream, Alexandra Wilkis Wilson of GlamSquad and Fitz, and former Uber chief business officer Emil Michael.
Icahn Enterprises LP recently moved its headquarters to Sunny Isles Beach from New York.
Nucleus Research, a Boston-based IT research firm had to shut down for the pandemic, and has since decided to shift operations to Miami Beach. The consultancy firm's new, waterfront headquarters are located in North Beach's gated community of Biscayne Point.
Colony Capital, a Los Angeles-based investment firm, moved part of its team from Los Angeles to Boca Raton earlier this year, according to a company press release.
Giants like Chicago-based hedge fund Citadel and Cushman & Wakefield are looking for property in Miami and are helping revitalize much of the area.
Hedge fund company Elliott Management which manages $41 billion in assets is looking to relocate to downtown West Palm Beach due to the expensive commercial real estate market in New York as well as the impact of the pandemic.
Similarly, Comvest Partners, fund Point72 and mortgage servicer New Day USA are reportedly in talks to lease space throughout Palm Beach County.
Founders Fund, a San Francisco venture capital firm with $6 billion in capital under management, is joining the migration to Miami.
Doug Cifu, CEO of NYC based Virtu Financial, who also owns the Florida Panthers hockey team and a home in Palm Beach, has plans to open a significant office location in Palm Beach Gardens due to the quality of living in New York in the COVID era, state taxes and the ability to work remotely.
Attracted by South Florida's younger-trending demographics, NewDay USA, a Maryland-based mortgage lending firm, is opening up a second headquarters in West Palm Beach.
WeWork has leased property in Miamil, committing to over 140,000 square feet before the pandemic, and Microsoft is reportedly looking for more Florida office space as well.
San Francisco-based venture capital firm Founders Fund recently tweeted about moving from Silicon Valley to Miami, and local officials seized that opportunity to aggressively court these firms and others like it.
In an attempt to go head-to-head with e-commerce stores as part of its relaunch plans, the once-thriving shoe store chain Payless Shoes has recently relocated its Kansas headquarters to Miami's Edgewater neighborhood.
Major Food Group, the company behind Carbone in New York City and dozens of other restaurants in Las Vegas, Hong Kong and Tel Aviv, plans on opening three new concepts in Miami, bringing planned eateries to the neighborhoods of Design District, Brickell, and South Beach.
The airline JetBlue, which has a travel-products subsidiary in Fort Lauderdale, is exploring a number of options, including shifting some New York-based jobs to existing JetBlue facilities in Florida.
Additionally, the industrial and warehouse scene is expanding in South Florida, with Allen and Son Moving company setting up camp in the Miami-Dade area and Amazon building the largest warehouse and distribution space the area has ever seen.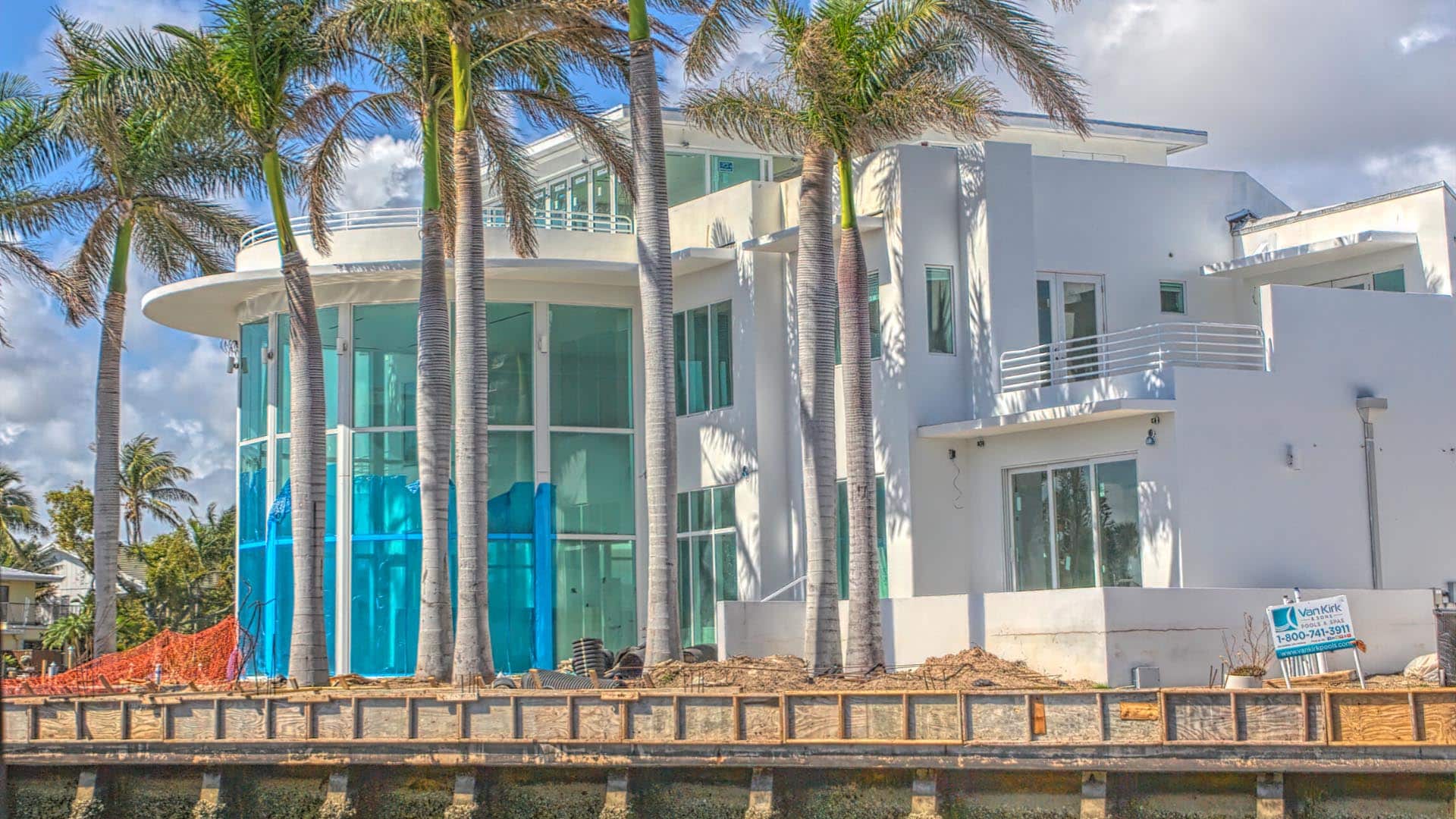 Amid the COVID challenges and lockdowns across the country, well-heeled CEOs and savvy company heads have looked to get out of crowded high-rises and cities that aren't as business friendly. The influx of business to Florida has only increased in the past year and has had a profound impact on the region's real estate investment trends.
These savvy CEOs, billionaires, and business owners have been flocking to South Florida, attracted by the better climate, beautiful beaches and recreation, big luxury mansions that give them the "bang for the buck" cities like New York, Chicago, San Francisco and others simply can't provide.
Business leaders leaving their hometowns and moving their headquarters has set in motion a chain of events that has helped support a strong real estate market and seen investments boom in recent months. Frankly, after these leaders experienced living in Florida – and loved it – they've opted to either expand or move their companies here altogether and migrate their workforce to the more affordable and desirable "Sunshine State".
Why choose Community Capital if you're relocating or ready to invest in Florida real estate?
Community Capital is based in South Florida, we are industry experts with 120 years of combined experience, we are well capitalized and connected, and we know the local real estate market better than anyone.
We are Florida's premier provider of private real estate loans and have funded millions of dollars in successful real estate projects throughout the state of Florida and have a proven track-record of success.
Hard money loans from Community Capital Holdings are a great option for serious investors, foreign national borrowers, and savvy high-net-worth individuals looking to receive quick funding on real estate properties and projects throughout the state of Florida.
Our quick decisions, local connections, and asset based loans allow qualified real estate investors in Florida to get the financing needed in order to invest in non-homesteaded (rental and investment) property types such as:
Commercial properties
Office buildings
Retail properties
Single-Family and Multi-Family Homes (Investment only)
Townhouses and Condos
Apartment Complexes
Special-Use Properties
Warehouses and Industrial
Construction projects
Mixed-Use
Medical Office-Condo
To learn more about the state's strong real estate market or investing in real estate here in Florida, contact us via email or by calling (954) 947-1232.
Please note: All of the loans we fund are for commercial properties and non-owner occupied residential (rental and investment) properties. Homesteaded primary residences are not eligible.